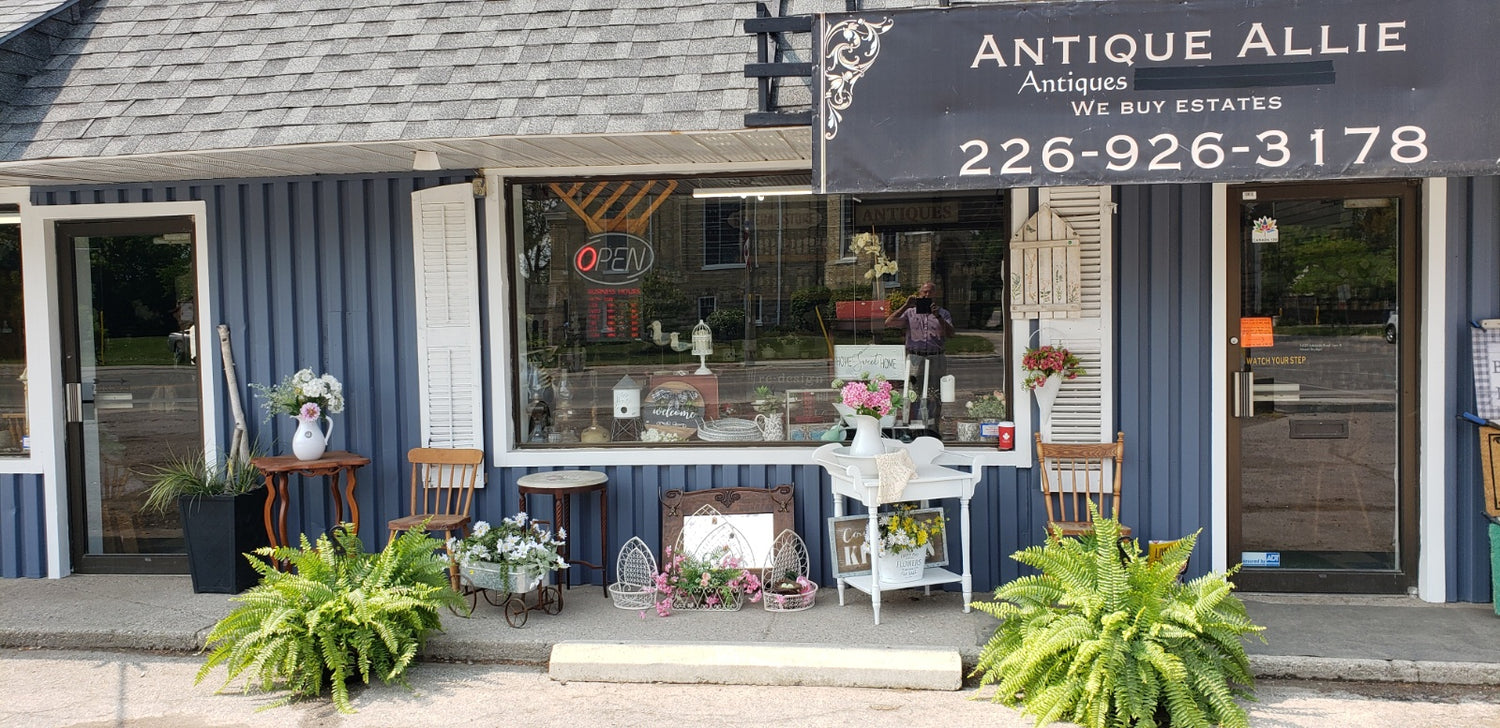 About Antique Allie
Antique Allie specialize in creating unique home furnishings that are tailored to match your individual style. Whether you are looking for something special to spruce up your living room or a one-of-a-kind piece to complement a specific design aesthetic, we can help you find exactly what you need. We understand the importance of having a space that reflects your individuality and speaks to who you are as a person. That's why we offer a wide selection of customizable furniture options made with the highest quality materials.
Come in and check out our more than 2,500 sq ft annex filled with a wide variety of pieces in Mount Brydges, Ontario, Canada.

Plus we have the expertise to adjust any furniture piece to your exact specifications. Whether it's adding extra storage solutions or personalizing the design with a unique paint job, you can trust us to bring your vision to life. We understand that no two spaces are the same, which is why our goal is to provide you with custom solutions designed to meet your specific needs. 

At Antique Allies, we make sure that your home décor not only looks great, but also reflects your own unique style. So if you're looking for something special, come on in and let us help you create the perfect piece.
Don't replace….restore! We look forward to seeing you soon!
Starting your own project? Free consultations to help you learn how to create your own style.